How Helpful Are The Mobile Bar Hire Bartenders When Rented for Events?
When renting mobile bar services for an event, it can be helpful to have a bartender on hand. Bartenders will often provide expertise in setting up and breaking down the mobile bar and coordinate with event planners to ensure the mobile bar meets all the event's criteria. Not only that, but mobile bar hire provides classy drinks and cocktails made with precision, in addition to serving popular beers or nonalcoholic beverages.
Ultimately, the experienced bartender can elevate your mobile bar service experience to something extraordinary – trust their knowledge of cocktail recipes and tapping systems when you rent mobile bar services.
Let us help you
plan
an amazing
event!
Get a quote through the contact form or give us a call to learn more about our customisable cocktail packages.
What Advantages Do You Think Bartenders Bring to The Table When it Comes to Mobile Bar Hire?
For mobile bar hire in London, engaging a dedicated bartender is one of the most important decisions you can make. Bartenders bring a wealth of knowledge and experience to the table that can benefit mobile bar hire services in numerous ways. From cocktail-making techniques to learning new recipes and taking on various organizational tasks such as inventorying stock or handling employee shifts, bartenders can manage mobile bars efficiently and unfairly.
With their excellent customer service skills and strong proficiency behind the bar, bartenders also ensure guests have an enjoyable time without worrying about technicalities or other factors. When hiring mobile bar services for your next event, consider how valuable a professional bartender is.
Are There Any Specific Things You Look For When Hiring a Bartender For Your Event?
When looking for a mobile bar hire for your Essex event, thoroughly research the qualities you need in a bartender. Please make sure that you are looking for someone with the right qualifications, passion, and commitment to mixing beverages. It is also essential to consider the team of workers running the mobile bar service. They should know different alcoholic and non-alcoholic drinks and personalities that will fit in with your event atmosphere.
Also, could you be sure to consider their availability and customer service skills? With all these factors in mind, when you choose mobile bar hire Essex services tailored to your specific needs, your guests can relax and enjoy themselves.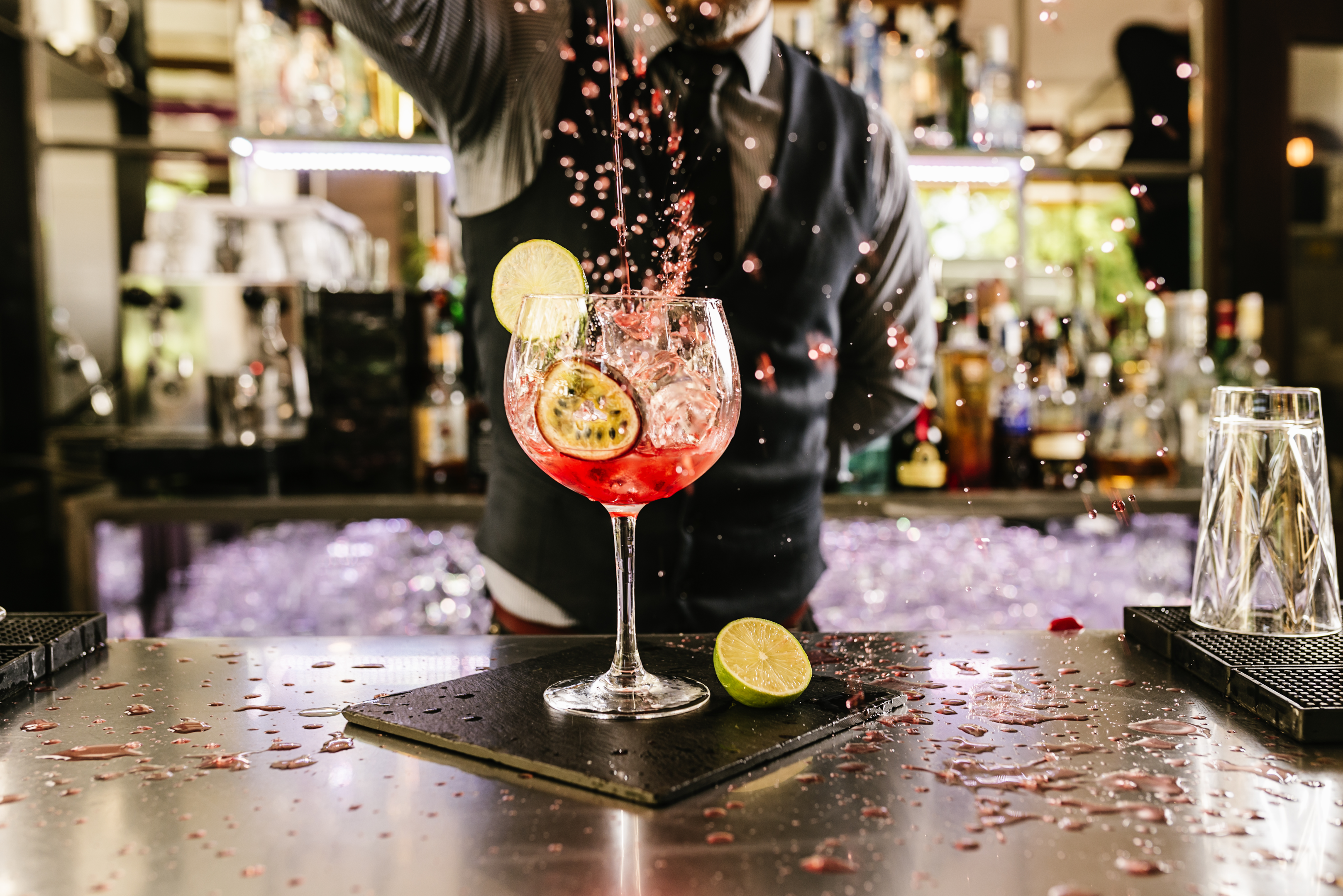 How Do You Think Having a Bartender at Your Event Can Improve the Overall Experience?
Mobile bar hire Sussex can be an excellent addition to any event. It is important to consider the atmosphere you are going for and ensure safety and regulations are taken into account first. Having a professional mobile bartender means that all drinks and protocols will be handled with the highest level of care, creating an opportunity for socializing or networking. Guests will feel more at ease as they are not expected to get their drinks from an unfamiliar bar.
With mobile bar hire Sussex, it is easy to provide great-tasting drinks without any hassle, including unique cocktails made by experienced professionals. Furthermore, mobile bartenders also help in managing the crowd and handling alcohol abuse, if needed, with tact. All in all, having mobile bartending services at your next event is sure to improve your guest's overall experience!
What Are Some Things You Should Keep in Mind When Renting a Mobile Bar?
When renting a mobile bar, there are many key considerations to have in mind. First, the mobile bar must fit within the space provided – not just in terms of its physical dimensions but also in terms of its aesthetic qualities and equipment.
It would be beneficial if you looked into Birmingham mobile bar hire services that have experience providing mobile bars that meet these specifications. Second, the mobile bar should include provisions for carrying alcohol and keeping it cold if required—electricity or ice will be needed for this purpose. Lastly, find out any additional costs for delivery and setup; some mobile bars hire Birmingham companies to offer this service for free, while others may charge extra. Bearing these key considerations is essential to ensuring a successful mobile bar rental.
Let us help you
plan
an amazing
event!
Get a quote through the contact form or give us a call to learn more about our customisable cocktail packages.
What is The Typical Process of Renting a Mobile Bar?
Renting a mobile bar hire Oxford, is easy, with plenty of options for portable bars and drinks. Typically, you'll be able to contact the mobile bar operators to talk about your event, the type of drinks you want to serve like soft drinks,, the number of guests, and the staff needed.
After deciding on the size of the mobile bar and all other details, bar operators will work with you to come up with pricing that works best for you. Once an agreement has been reached, they will supply necessary items like liquor and other equipment such as chillers, fridges, glassware, portable bars, etc.
Do You Have Any Tips For Those Who are Looking To Rent a Mobile Bar For Their Next Event?
Finding mobile bar services for your event can take a lot of work. It's important to find the right mobile bar hire Nottingham who will ensure that you have adequate supplies, competent bartenders, and excellent customer service at your event. When looking for mobile bar services, consider what type of drinks you'd like served and if you need a portable bar specializing in alcoholic or non-alcoholic beverages.
Check reviews online to get an idea of the quality of mobile bar rental companies. Ask questions about the standard services that come with mobile bar services, such as beverages, setup time, and glassware options. Decide whether the mobile bar hire Nottingham can accommodate additional needs like drinks or décor upon request so that they can truly make your event outstanding.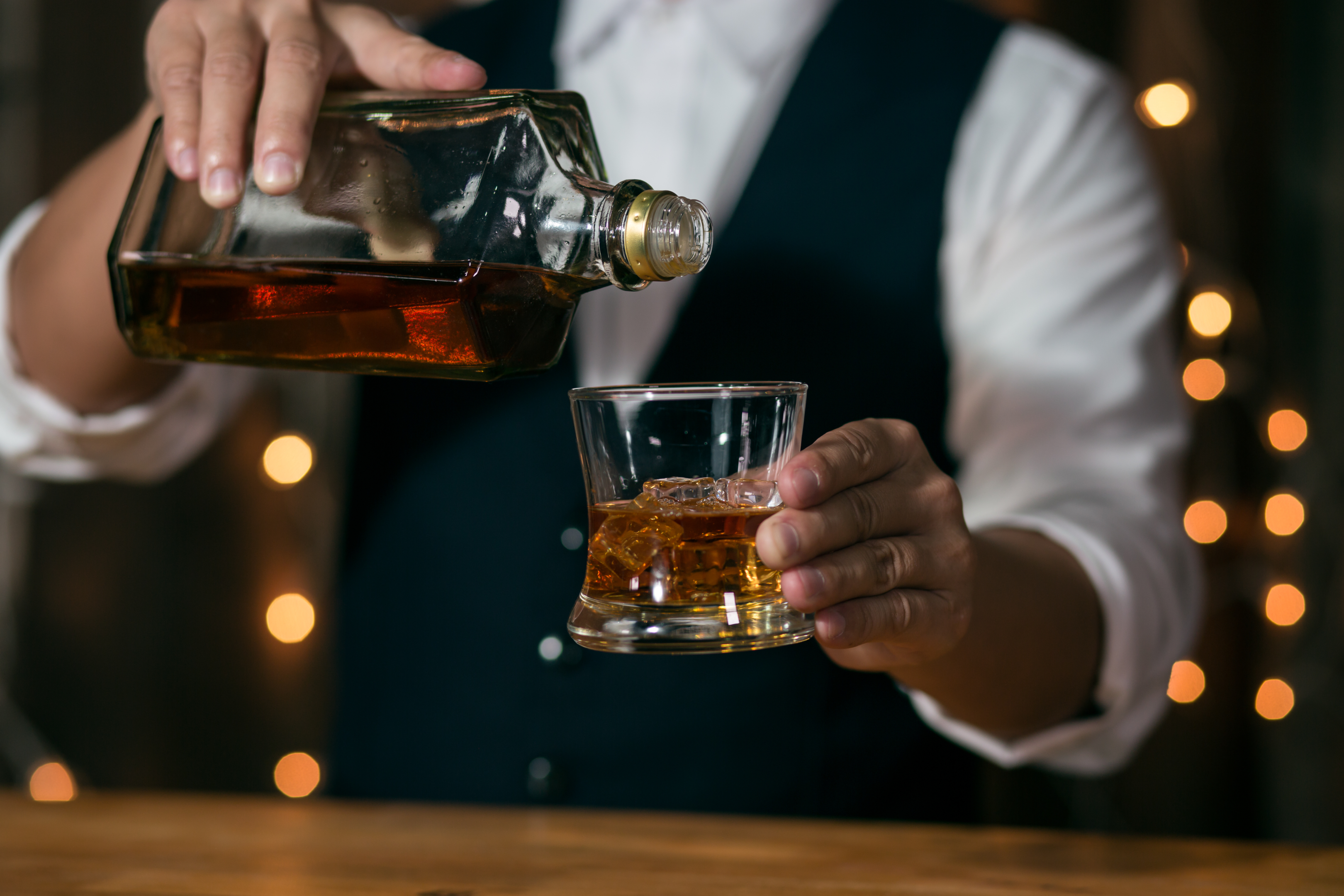 How Will You Know That You Hired A Professional Bartender In Your Mobile Bar Hire Service?
When hiring a mobile bar service in Surrey, it's essential to ensure that you have the proper measure of professionalism. A professional mobile bar hire should be able to provide an impeccable job without much effort! You can discern whether or not you've hired a savvy mobile bar service and bar staff by checking their references and seeing how experienced they are. Whether it is for private parties, corporate event or corporate hospitality events and any special occasion and to have the event runs smoothly.
It's also important to ensure that your mobile bar hire considers special requests, is licensed and insured and can handle both pre-payments and payment on the day of the event. Professional mobile bars will also be adequately equipped with necessary items such as coolers, napkins, glassware, and mixers, as requested, all of which contribute to an organized and comfortable atmosphere in bar area for guests.
How Much is The Cost Of Hiring Professional Bartender In Mobile Bar Hire?
Considering mobile bar hire for your next event? It's easy to find mobile bar hire services all over the country for other events at focal point. Still, one of the most important questions you need to ask when considering mobile bar hire is: how much it costs to hire professional bartenders?
Professional mobile bartenders typically have an hourly rate that may include expenses, and depending on the company that offers mobile bar hire services near you with welcome drinks as part of bar package, it can vary greatly. Many mobile bar hire services also offer discounts if multiple bartenders are needed or a minimum number of required hours is met. Ultimately, the cost of a mobile bartender hire will depend on several factors that should be considered before deciding which company(pop up bar, portable bar hire, cocktail bar, LED bars, wedding bar or rustic bars) to choose.
Let us help you
plan
an amazing
event!
Get a quote through the contact form or give us a call to learn more about our customisable cocktail packages.
Conclusion
All in all, hiring a mobile bar can be a great way to have fun and provide refreshments for your guests. Before signing up with any mobile bar hire, it's important to research and find one that is reliable and offers quality services at a reasonable cost. With the exemplary mobile bar hire service, you will surely provide an unforgettable experience for your guests.