How Mobile Bar Hire Has Changed The Catering Industry?
Mobile bar hire has definitely changed the catering industry and made it more accessible for people looking to have functions and events. It has allowed caterers to be more flexible with their services, offering customized bar packages and on-site bars that can be set up pretty much anywhere. This means that you no longer have to worry about finding a suitable venue for your event.
Let us help you
plan
an amazing
event!
Get a quote through the contact form or give us a call to learn more about our customisable cocktail packages.
What Are The Advantages of Hiring a Mobile Bar Compared to Hiring a Traditional Bartender?
The advantages of hiring a mobile bar compared to traditional bartenders are numerous. For one, mobile bars are more convenient since they can be set up anywhere. This is especially useful for outdoor events or parties where space is limited.
Additionally, mobile bars typically have a wider selection of drinks and mixers than what is available at a regular bar, which gives guests more choices. Finally, hired bartenders usually have more experience and training than the average person, so they can make cocktails that taste better and are less likely to mess up your drink order.
Another big advantage is that mobile bar hire in London is usually much cheaper than traditional ones. This is because they don't require all the overhead costs associated with renting or owning a physical space. Mobile bars also offer greater flexibility in terms of layout and location.
They can be set up just about anywhere, so if you want to create a unique spill-out area for your party or highlight a certain part of your event space, hiring a mobile bar is definitely the way to go. They also often offer discounts for large orders, making them even more cost-effective.
What Are The Benefits of Mobile Bar Hire Instead of Having Drinks Served at The Event Venue?
There are many benefits to having a mobile bar at your event instead of having drinks served by waitstaff. First, it can be more cost-effective to hire a mobile bar company than to pay for wait staff. Second, a mobile bar can provide a fun and interactive element to your event.
Third, a mobile bar can help to create an efficient flow of traffic throughout your event space. fourth, because they are mobile bars that can be moved around easily to accommodate the needs of your guests. fifth, hiring a professional mobile bartending company can ensure that your guests receive high-quality bar service.
It's important to remember that not everyone likes to drink alcohol, so having a mobile bar means that there will be something for everyone to enjoy. You can also be sure that the drinks will be served quickly and efficiently by experienced staff, meaning that the hired mobile bar in Essex is extremely professional.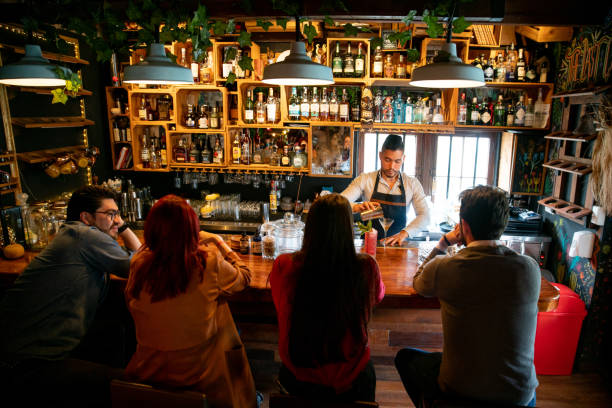 What Kind of Events Would Be Best Suited for a Mobile Bar Hire Service?
There are many types of events that would be well suited for a mobile bar hire service. Some events that come to mind are wedding receptions, corporate events, birthday parties, and anniversaries. A mobile bar hire in Sussex can provide drinks for guests at an event and help to keep the party going!
If you're planning an event in Sussex, be sure to contact a reputable mobile bar hire service in the area. There are many companies to choose from, so do your research and find one that fits your needs. Make sure to ask about their liquor license and insurance coverage.
Cocktail parties, graduation celebrations, summer garden parties, weddings, and corporate events are just some of the occasions where our mobile bars would be perfect. Our highly trained and professional bartenders will work their magic to create delicious cocktails made to order, and our selection of craft beers, fine wines, and Champagnes will ensure that there is something for everyone. Plus, our stylish bar can be tailored to match the theme or style of your event – ensuring that everything looks absolutely perfect.
How Important is the Beverage Selection To You When Booking a Mobile Cocktail Bar Hire?
The beverage selection is important to consider when booking a mobile cocktail bar. A variety of factors, such as the type of event, the number of guests, and the budget, can all impact which beverages will be best suited for your needs.
For example, if you are hosting a corporate event, you may want to offer a selection of cocktails that are sleek and sophisticated. On the other hand, if you are throwing a party for close friends, you may want to choose drinks that are a bit more fun and festive. No matter what the occasion, our team at Mobile Bar Hire Birmingham can help you select the perfect libations for your event.
A good mobile cocktail bar should be able to accommodate any request, whether it's for a classic cocktail or something more unique. They should also have a wide selection of wine and beer to choose from, in case you're not feeling cocktails. And lastly, their prices should be reasonable so that you don't have to break the bank for your party.
How To Choose The Right Mobile Cocktail Bar Hire Near Me?
When searching for mobile bar hire in Oxford, it is important to consider the specific needs of your event. For example, if you are hosting a large event, you will need to ensure that the company you choose has sufficient staff to cater to your guests. Additionally, if you are hosting an event in a remote location, you will need to make sure that the company you choose can deliver the bar to your site.
Furthermore, it is important to ask about the experience of the bar staff who will be working at your event. Make sure they have experience in serving cocktails and are familiar with different types of liquor. Finally, be sure to get a quote from multiple companies before making a decision. This will allow you to compare rates and services so that you can find the best mobile bar hire in Oxford for your event.
Let us help you
plan
an amazing
event!
Get a quote through the contact form or give us a call to learn more about our customisable cocktail packages.
Why Check For Prices and Menu of Mobile Bar Hire?
There are a few reasons why you might want to check prices and menus for mobile bar hire in Nottingham. First, it can help you get an idea of what different companies charge for their services. This can be helpful in narrowing down your choices and finding the best deal possible.
Additionally, checking menus can give you an idea of the types of drinks that will be available at your event. This can help you plan ahead and make sure that there is something for everyone. Finally, price checking can help you budget for your event more accurately. Knowing how much each drink will cost ahead of time can help avoid any surprises later on.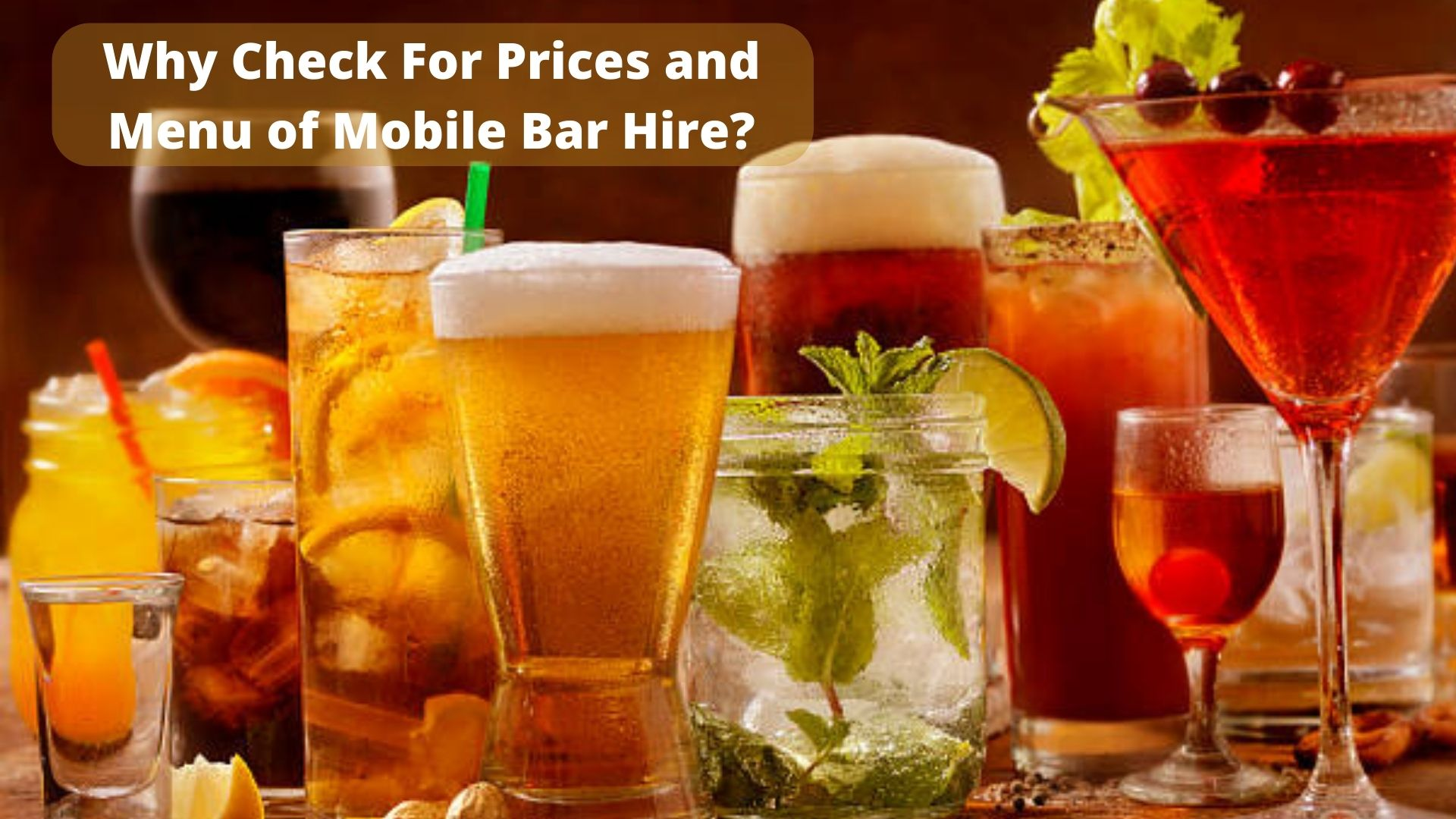 Are There Any Types of Events That You Would Not Recommend a Mobile Bar For?
There are a few types of events where we wouldn't recommend hiring a mobile bar. If you're hosting a formal event, like a wedding or corporate function, then you'll probably want to opt for a more traditional bar setup. Mobile bars can be great for more relaxed gatherings, like parties or backyard BBQs, but they might not be the best fit for your more upscale event.
Another thing to keep in mind is the size of your event. If you're expecting a large crowd, then you might want to consider hiring multiple bartenders so that everyone can get their drink order in quickly and without having to wait too long.
Mobile Bar Hire Surrey provides high-end Luxury Mobile Bars perfect for all special occasions including weddings, birthday parties, and more. At the end of the day, it's important to consider both your venue and your guests when deciding whether or not to hire an event specialist for the whole process.
What Are Some of The Things You Should Consider Before You Hire a Mobile Bar?
Before you hire a mobile bar near you, there are a few important things to keep in mind! Make sure to ask your venue if they have any strict policies regarding outside alcohol being brought in – some places don't allow it at all, while others may charge a corkage fee.
Also, consider the amount of space you have for the bar – you'll need room for both the bartenders and guests to move around comfortably. It's also important to think about what kind of drinks you want to be served at your event – most mobile bars can accommodate special requests, but it's always good to plan ahead. If you're unsure about anything, be sure to ask the mobile bar company for more information.
Let us help you
plan
an amazing
event!
Get a quote through the contact form or give us a call to learn more about our customisable cocktail packages.
Conclusion
The mobile bar hire industry has seen a surge in recent years, as more and more people are opting for this type of service instead of hiring a traditional bartender. There are many advantages to choosing mobile bar hire, and we've highlighted some of the key benefits here. If you're considering booking a mobile cocktail bar for your next event, be sure to check out our selection first. We have bars available for all kinds of events, and our prices are unbeatable.