How Quickly a Mobile Bar Hire Sets Up?
It really depends on the mobile bar hire that you use. Some companies will be able to set up quickly, while others may take a bit longer. Some things that will affect setup time include the size of the bar and the number of staff needed to run it. If you're using a mobile bar company that has experience in setting up bars, they should be able to give you a good estimate of how long it will take.
Let us help you
plan
an amazing
event!
Get a quote through the contact form or give us a call to learn more about our customisable cocktail packages.
What Kind of Events is Mobile Bar Hire Typically Hired For?
There are a number of different events that mobile bar hire in London are typically hired for. One of the most popular types of events that mobile bars are hired for is weddings. Mobile bars can be a great addition to wedding receptions, offering a convenient way for guests to get their hands on refreshments.
Other popular types of events that mobile bar hire is often used for include corporate functions, private parties, and charity events. Mobile bars can add an extra touch of class to any event and help make it that much more memorable for guests. If you're planning an event in London, then be sure to check out some of the leading mobile bar hire companies in the city.
How Quickly Does a Mobile Bar Hire In Essex Set Up?
It depends on the mobile bar hire in Essex, but most of them can set up within a couple of hours. Generally speaking, though, most companies will take anywhere from one to two hours to set up shop. This includes putting up signage, setting out the bar, and arranging all of the necessary drinks and supplies. So if you're looking to host a party or event in a hurry, be sure to book your mobile bar hire as soon as possible.
When you're looking for a mobile bar hire company, it's important to make sure that they have a lot of experience setting up bars in different venues. That way, you can be sure that they'll be able to set everything up quickly and efficiently so that all your guests can start enjoying themselves right away.
Of course, the time needed to complete the setup will also depend on the number of people working on it. In most cases, however, a mobile bar in Essex can be set up relatively quickly and easily.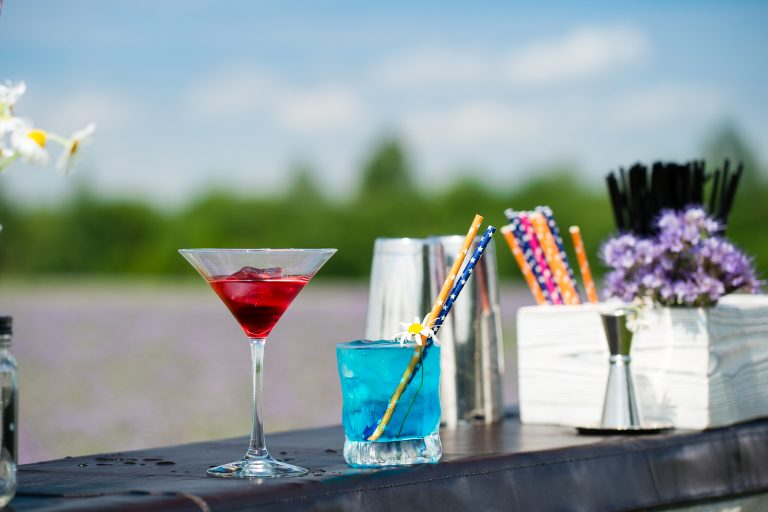 Does Mobile Bar Hire In Sussex Require a Lot Of Preparation Time Before An Event?
It depends on the company you choose to work with. Some mobile bar hire in Sussex will do all of the setup and prep for you, while others will require that you do some of the work yourself. It's important to read through the company's FAQs or policies to make sure you know what is and isn't included in their service.
You'll need to find a reputable mobile bar company in your area. This may take some time and research, but it's worth it to find a company that has the experience and comes highly recommended. Once you've found a company you're comfortable with, ask them about their specific requirements and what you need to do to prepare for the event.
What Are The Typical Set-up Times For Different Types Of Mobile Bar Hire?
There are a few things to consider when hiring a mobile bar in Birmingham, including the type of event you're hosting, the size of your guest list, and the budget you have available. Here's a look at some typical set-up times for different types of mobile bars:
Standard: Standard Mobile Bar Hire Set-up is typically between 1-2 hours, depending on the size and complexity of the bar. If you're planning on hiring a standard mobile bar for your event, make sure to factor in set-up time when choosing your start time.
Portable Bars: The portable bars are typically the quickest and easiest to set up, which makes them ideal for last-minute events or small gatherings. Most portable bars can be set up in under 30 minutes.
Folding bars: Folding bars take a bit longer to assemble than portable bars, but they're still relatively easy to set up. Expect to spend about 45 minutes setting up a folding bar.
Modular: A modular bar is a bar that is set up in sections that can be joined together to form one complete bar. This type of bar is often used for events such as weddings and parties because it can be set up and taken down quickly and easily.
Let us help you
plan
an amazing
event!
Get a quote through the contact form or give us a call to learn more about our customisable cocktail packages.
How Long Does It Take To Dismantle a Mobile Bar In Oxford?
It can take anywhere from one to two days to completely dismantle a mobile bar. First, all of the glasses and bottles must be cleaned and packed away. Next, the bar itself must be disassembled, and all of the equipment packed away. Finally, any remaining rubbish must be cleared away.
If you're hiring a mobile bar in Oxford for an event, it's best to give yourself at least two days' notice so that the crew can have enough time to dismantle the bar properly. If you need a bar dismantled urgently, contact the mobile cocktail bar company directly and they'll do their best to accommodate your request.
What's The Minimum Amount of Time You Need for Mobile Bar Hire To Set up?
It depends on the type of mobile bar hire service that you're looking for. Generally speaking, though, Most mobile bar hire in Nottingham will need at least a few hours to set up. For example, if you're looking for a traditional bar with shelving and glassware, the company will need time to stock the bar and make sure everything is in order. If you're looking for a more casual cocktail service or simple drink station, less setup time will be needed.
Regardless of what type of mobile cocktail bar hire service you go with, it's always important to factor in setup time when planning your event. Make sure to contact the company well in advance so that they have enough time to accommodate your needs.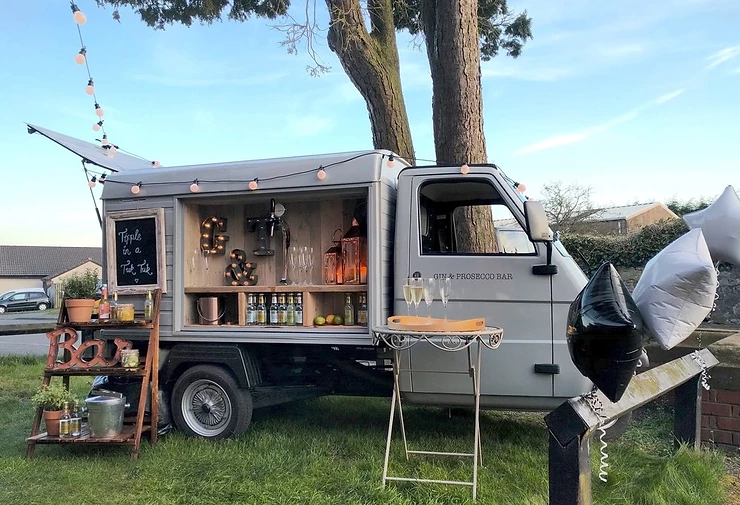 How Many Staff Members Mobile Bar Hire In Surrey Provide?
It depends on the mobile bar hire in Surrey. Some mobile bar companies may provide just a few staff members while others may provide a dozen or more. It really depends on your needs and what the company offers. When choosing a mobile bar hire company, be sure to ask about the number of bar staff members they provide. This will help you determine how many people you'll need to help set up and run the bar.
We believe that your event should be special and unique to you, so we offer mobile bar hire options where we can create the perfect package for you. We have a wide variety of drinks available including wine, beers, spirits, and soft drinks. We also provide bar equipment such as glassware, bartenders, and bar fridges.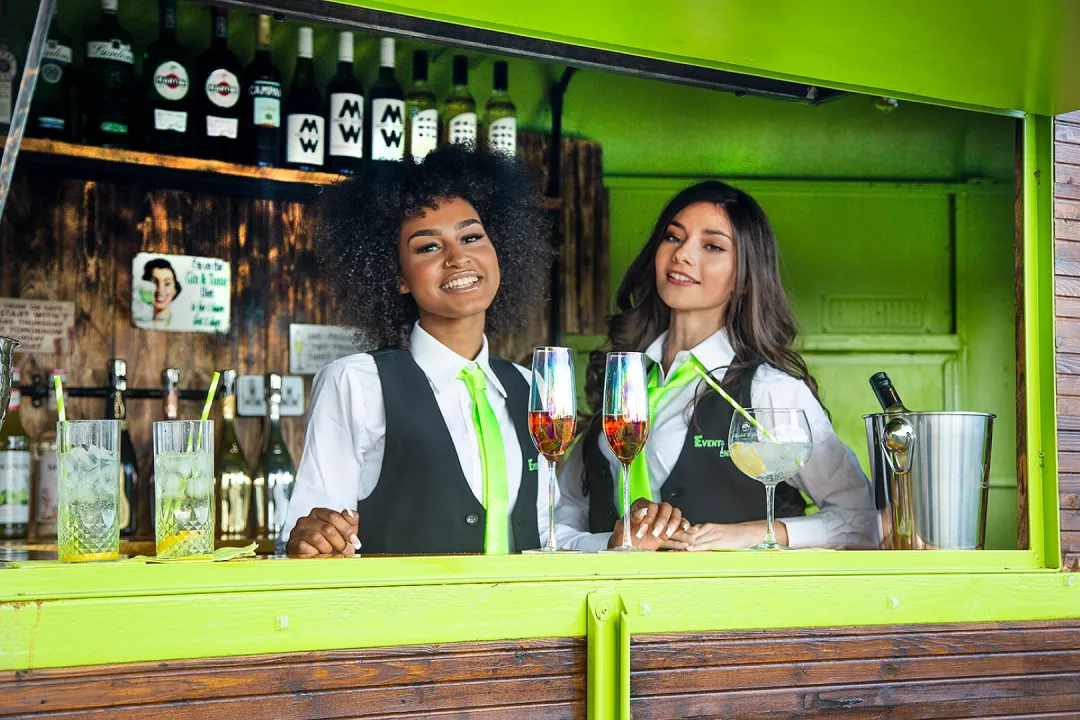 What Are The Benefits Of Hiring a Mobile Bar Service Instead Of Setting Up a Bar Yourself?
There are numerous benefits of hiring a mobile bar hire instead of setting up your own bar, including convenience, cost-effectiveness, and peace of mind.
One of the biggest benefits to hire a mobile bar is convenience. Professional mobile bar service will deliver the bar to your event location, set it up, and take it down afterward. This takes all the stress and hassles out of hosting your own bar, leaving you free to enjoy the party.
Another benefit of hiring a mobile cocktail bar is that it can be much more cost-effective than setting up your own assembly area at parties or gatherings. traditional Bar may not be equipped for a special occasion such as these activities since they lack things like gas or oxygen tanks.
Let us help you
plan
an amazing
event!
Get a quote through the contact form or give us a call to learn more about our customisable cocktail packages.
Conclusion
If you're looking to hire a mobile bar company for your next event, we have the information you need. We've outlined how quickly different types of mobile cocktail bar can be set up, what kind of events they are typically hired for and how much preparation time is typically required.
We've also looked at how long it takes to dismantle a mobile bar and what the minimum amount of time you need for hire is. Finally, we've discussed the benefits of hiring a professional mobile bar service instead of setting up a bar yourself.