What Are The Pros and Cons of Having a Mobile Bar Hire at Your Christmas Party?
The Christmas party season is upon us, and, as always, a million decisions are to be made. One of the most significant choices you'll have to make is whether or not to hire a mobile bar for your event. To help you decide, we've compiled a list of the pros and cons of having a mobile bar at your Christmas party. This will help you make the best decision for your event!
Let us help you
plan
an amazing
event!
Get a quote through the contact form or give us a call to learn more about our customisable cocktail packages.
What Are The Pros Of Hiring Mobile Bar in London For Your Christmas Party?
Hiring a mobile bar in London for your Christmas party can be a great way to ensure your guests have a fun, memorable experience. Here are some of the advantages that mobile bar hire in London provides:
Convenience and flexibility
A customized drinks menu
An enhanced professional atmosphere
Even a surprise element
Firstly, mobile bars make life easier for hosts who still need their fully-stocked home bar or the time to prepare their drinks. Instead, mobile bar hire services bring the bar to you and set it up quickly, so all you have to do is sit back and enjoy.
Secondly, mobile bar rental companies offer customizable drink menus, which allow hosts to provide an array of beverages tailored specifically for their event. This can create an enhanced festive atmosphere as there is something for every taste.
Thirdly, professional mobile bartenders add a touch of glamour and sophistication to any occasion. Not only will they serve drinks meticulously with skills for mixing drinks like a pro – but they'll also act as friendly informal hosts too – helping guests mix and mingle or simply chatting about what everyone has been up to over the holiday period.
What Are The Cons Of Hiring Mobile Bar in Essex For Your Christmas Party?
Hiring a mobile bar for your Christmas party in Essex can be an exciting way to provide a variety of drinks and cocktails for your guests. While mobile bars can offer convenience and flexibility, there are also some cons to consider. The biggest drawback is that mobile bar hire in Essex may come with hidden costs, such as bartender fees, property rental fees, cleaning fees, delivery charges, and deposits.
Mobile bars also place additional strain on catering staff, who must juggle operating the bar and managing other tasks during the event. Mobile bars are also limited by space, so they can't support larger crowds, while it's only sometimes guaranteed that mobile bars will have all of the drinks you want available per request. Generally speaking, mobile bars have more limited offerings than traditional bar setups.
Lastly, when hiring a mobile bar in Essex, you must ensure that all purchases are made before or at the event's start, since mobile bars generally do not accept payment after the services are rendered. Knowing these potential drawbacks can help people make wise decisions when considering hiring a mobile mic for their upcoming Christmas parties.
How Will You Know If The Mobile Bars Offer for Simple Christmas Parties?
Planning a simple Christmas party can be daunting, especially if you need help figuring out where to start. Choosing a mobile bar hire in Sussex is one way to ensure that your event will be perfect. Asking the right questions when searching for mobile bar hire providers can help you make an informed decision and provide the best possible results.
First, it's important to know what types of mobile bars they offer, as they come in wide varieties and suit different needs. Ask them to provide details on their mobile bars and photos so that you can see them in action. It would help if you also inquired about services such as staffing and decorations to ensure that every aspect from start to finish has been taken care of. Perhaps most importantly, ask for customer references so you can get firsthand accounts from those who have worked with the mobile bar company before – this could be the determining factor in making the perfect choice for your Christmas party!
By taking these steps, you'll be sure to find the mobile bar hire Sussex that would be best for your event. This way, you won't have any doubts about whether your mobile bar hire provider will give a fantastic service – giving you peace of mind when planning your simple Christmas party! ​​​​​​
What Are the Benefits of Renting a Mobile Bar For Your Christmas Party?
Mobile bar hire in Birmingham is ideal if you're planning a Christmas party and want to make it as memorable as possible. There are lots of benefits to hiring a mobile bar for your event. Convenience and flexibility are at the top of the list; When you use mobile bar hire services, you get all the equipment, glassware, and personnel delivered straight to your door, so setting up is much easier than going out and purchasing all the items yourself.
Moreover, mobile bars give you much-needed freedom since they can be set up virtually anywhere – it's excellent for creating a new atmosphere outdoors or in an unfamiliar venue without worrying about moving heavy furniture around. And with specialist mobile bar service providers who know what kind
Let us help you
plan
an amazing
event!
Get a quote through the contact form or give us a call to learn more about our customisable cocktail packages.
What is The Minimum Spend Required for a Mobile Bar?
Organizing mobile bar hire in Oxford is a great way to make any event memorable and enjoyable. Generally speaking, mobile bar companies will have a minimum spend requirement depending on the event you're organizing. For smaller gatherings, like small birthday parties and intimate occasions, for example, there can sometimes be no minimum spend at all.
However, for more significant events such as weddings and corporate functions, mobile bar services often request that customers commit to a certain level of spending so that the mobile bar setup can remain viable. On average, the amount requested can range from £200 to £500 depending on the area; however, this could even go up to £1000 when special measures need to be taken (such as providing tables and chairs for hire). Therefore, it's important to understand individual mobile bars' minimum requirements before finding one that is right for you.
Are There Any Extras That Need to Consider, Such as Staffing or Delivery?
When it comes to mobile bar hire in Nottingham, there are a few extras that should be taken into consideration. Depending on the venue, staffing may or may not be provided. If no staff is included in the mobile bar hire package, then additional hires must be made. This can include a professional bartender who is experienced in serving drinks and any additional security and cleaning staff that may be necessary for the event.
Additionally, delivery costs should also be considered when hiring mobile bars since these may vary depending on the distances between venues and vendors. While some mobile bar companies provide free delivery for their services in an area, others might charge an extra fee for longer distances, so it's important to check with them before making your selection.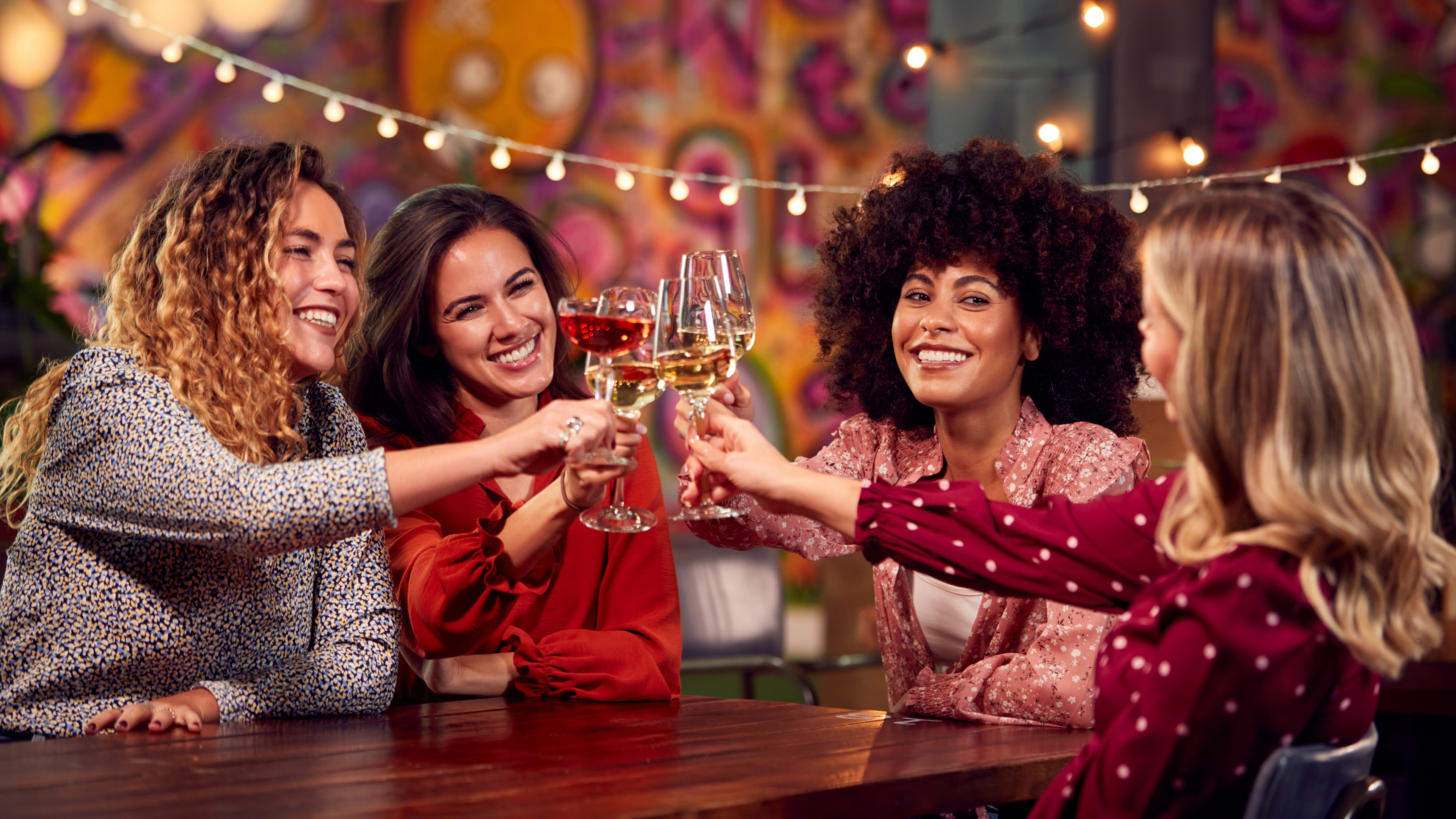 What Drinks Can You Choose From Their Menu?
When mobile bar hire in Surrey is the order of the day, you are spoilt for choice with a delicious selection of drinks. From beer and wine to cocktails, mobile bar hire can give your event guests something special to lift their spirits and make the occasion even more special.
Alcoholic beverages come in an exciting array of flavors, ranging from fizzy ales and lagers to the finest champagnes and fruit-infused cocktails. Non-alcoholic drinks are just as varied, with a selection of soft drinks, mocktails and smoothies available. Some mobile bar hire even offers unique infusion services where customers can add their favorite ingredient to any drink they wish, such as fresh herbs or fruits like lemons or raspberries.
What Mobile Bars are Available for Hire in My Area?
Regarding mobile bar hire, customers can choose from various types and sizes. The most popular kind of mobile bar is the traditional wooden pub style which offers guests a classic yet cozy atmosphere for their drinks. Alternatively, modern bars, such as those with illuminated ice rails or glass-fronted refrigeration units, can give any event a luxurious and sophisticated look.
Mobile bars can also be hired in different sizes, depending on the size of the space and the number of guests present at a vintage mobile bar for the next event. For smaller events, a compact mobile bar is perfect for serving drinks quickly and efficiently. In contrast, larger bars are better suited for more significant occasions or business model events or wedding, such as weddings or corporate functions plus in a prosecco van. No matter what kind of event you are planning, there is sure to be a mobile bar hire in your area that will fit the bill perfectly!
Let us help you
plan
an amazing
event!
Get a quote through the contact form or give us a call to learn more about our customisable cocktail packages.
Thoughts
Overall, mobile bar hire in Nottingham, Surrey, and the surrounding areas is an affordable and convenient way to make any occasion a success. From traditional wooden bars to modern illuminated ice rails, customers are spoilt for choice when finding the perfect mobile bar hire package even with coffee or jersey.
Guests of all ages can find something to their liking among the delicious drinks available, which range from beers and wines to cocktail and mocktail on custom wheels. With the right mobile bar hire, any tap craft occasion can be even more special and memorable contact!