What is Included in Mobile Bar Hire Service For Outdoor Party?
Mobile bar hire can include a wide range of services, depending on the company you choose. Generally, mobile bars will provide a bartending staff, alcohol, mixers, and drinkware. Some companies may also provide glassware, décor, and other amenities. It's important to discuss your needs with the mobile bar hire service in advance so that they can ensure they have everything they need to make your event a success.
Let us help you
plan
an amazing
event!
Get a quote through the contact form or give us a call to learn more about our customisable cocktail packages.
What Questions To Ask The Mobile Bar Hire in London For Your Outdoor Party?
There are a number of different things that can be included in a mobile bar hire in London for an outdoor party. Some of the most common things that people look for in such a service include a wide selection of alcoholic and non-alcoholic drinks, bartenders who are experienced and knowledgeable in making cocktails, and reliable transportation to and from the event.
One option is to simply hire professional bartenders for the day, who will arrive with all the necessary equipment and supplies to mix up drinks for your guests. This can be a great way to take the stress out of hosting an event, as you won't have to worry about stocking the bar or making sure there's enough ice.
Another thing that many people consider to be essential when hiring a mobile bar is insurance. This is important in case anything should happen to the equipment or to one of the guests during the course of the event. Also, it is always worth checking what kinds of deposits are required by the mobile bar company before booking their services. This will ensure that you are not left out of pocket.
How Large of an Area Does The Mobile Bar Usually Cover?
A mobile bar hire in Essex can cover a variety of areas, depending on the type of bar and the company you hire from. For example, a cocktail bar might only need a small area for customers to stand, whereas a large bar with seating and food bar hire options will require more space.
When hiring a mobile bar, be sure to discuss your needs with the company so they can recommend an option that's best for you. In general, most companies will have a few different types of bars to choose from, each with its own size and features. Essex-based mobile bar hire company has a wide range of bars available for hire, so be sure to check them out if you're looking for high-quality and affordable options.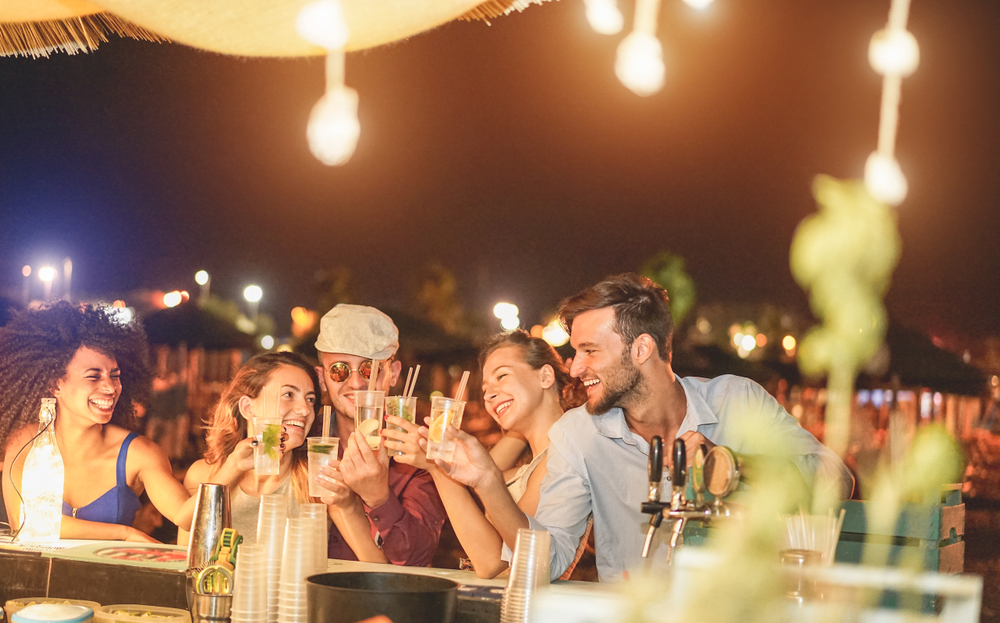 What Type of Equipment is Included in a Mobile Bar Hire in Sussex?
There are many different types of mobile bar hire in Sussex, and each one offers different services and equipment. Some mobile bars only offer basic services, such as bartending and bar supplies, while others may also offer things like music, entertainment, or even catering. It all depends on what you're looking for and what your budget is.
When it comes to the actual equipment that's included in a mobile bar hire, it again varies from company to company. Some mobile bars will come with everything you need to get started, including glasses, mixers, ice, and other supplies. Others might require you to provide your own alcohol or may only include certain items in their bar package. In addition, mobile bars often come equipped with kegs or taps for draught beer and wine Coolers.
Some companies may also offer additional mobile bar services such as bartending staff or live entertainment. Check with your chosen provider to see what's included in their package.
What Kind of License is Required to Serve Alcohol at an Outdoor Party?
If you're looking for a mobile bar hire in Birmingham, you'll want to make sure that the company you choose includes all of the necessary equipment in their package. This typically includes bar stools, a bar counter, refrigeration and/or heating units, glassware and utensils, and maybe even some decorations to help set the mood.
It's also important to ask about any restrictions that may apply. For example, if you're planning on having an outdoor event, you'll need to make sure that the mobile bar can be set up in an appropriate location. And if you're planning a themed party, it's worth checking to see if the mobile bar company has any themed bars available.
Let us help you
plan
an amazing
event!
Get a quote through the contact form or give us a call to learn more about our customisable cocktail packages.
What is Included in The Price of a Mobile Bar Hire in Oxford For an Outdoor Party?
Mobile bar hire in Oxford can be a great addition to any outdoor party. There are many companies that offer this service, and the price varies depending on the size and type of bar that you choose. Be sure to ask about any additional costs such as set-up or delivery fees, as these can add up quickly.
Most mobile bars will include all the necessary supplies, so all you need to provide is ice and alcohol. If you're looking for a truly unique party experience, consider hiring a mobile bartending service. These services will often include games and activities to keep all your guests entertained while they enjoy delicious drinks.
What is The Minimum Spend For Mobile Bar Hire Service for Outdoor parties?
Depending on what part of the country you're in, you can expect to pay anywhere from a few hundred pounds to a few thousand pounds for a mobile bar hire service for an outdoor party.
In general, the more exclusive and upscale the event, the higher the cost for mobile bar hire. Services that include alcohol, bartenders, glassware, and other amenities will also be more expensive than those that just provide a bare-bones bar setup.
If you're looking for a Mobile bar in Nottingham, try contacting your local liquor store or winery and see if they offer any type of mobile bar service. You may not get all the bells and whistles, but you'll at least have a place to pour your drinks.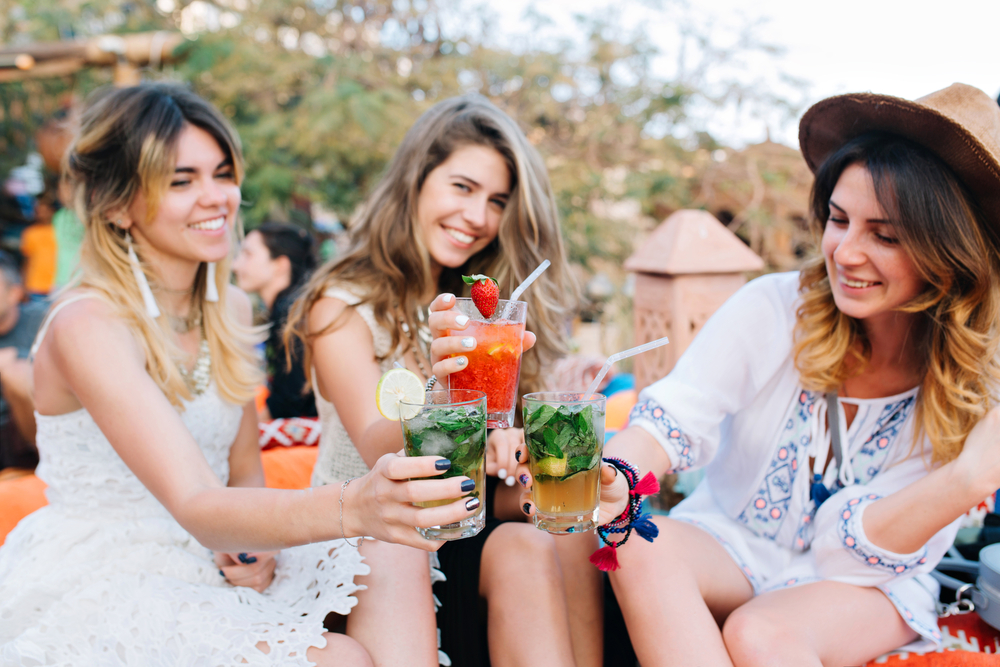 How Much Time Before The Party Do You Need To Book The Mobile Bar Hire in Surrey?
You should book your mobile bar hire in Surrey at least two weeks before the party. This will give you plenty of time to find the right supplier and confirm all the details. Make sure you get a written contract specifying everything that is included in the price, such as delivery, set-up, staff, stock, and insurance.
Find out if there are any special requirements for your event, such as a power supply or extra fridge space. And check that the mobile cocktail bar company is fully licensed and insured. Mobile bar companies should be able to provide a list of previous clients who can vouch for their service.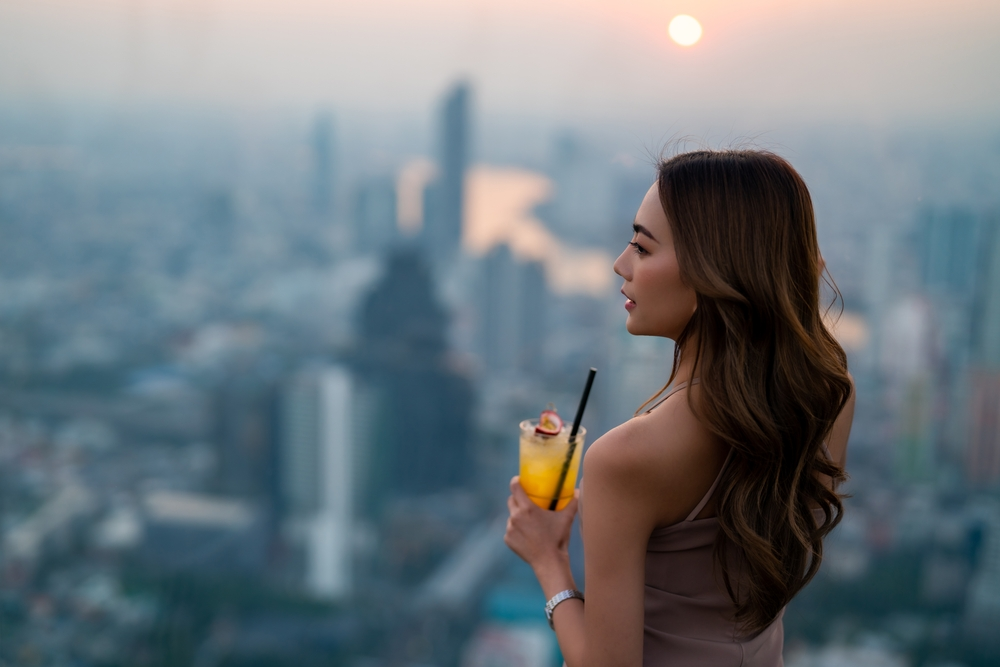 Do Mobile Bar Hire Served Non-Alcoholic Drinks For Outdoor Party?
Mobile bar hire companies often serve non-alcoholic drinks for outdoor parties. This is because many people are looking for ways to limit their alcohol consumption or maybe tee-total. By offering a selection of non-alcoholic drinks, mobile bar hire companies can cater to a wider range of people.
If you're planning an outdoor party and are looking for a mobile bar hire near you that can serve non-alcoholic drinks, a good place to start your search is online. Try searching for "mobile bar hire near me" to find companies in your area. You can then check out each company's website or give them a call to see if they offer this service.
Once you've found a few potential companies, be sure to ask about their non-alcoholic beverage options and whether they're able to customize the menu to your events needs. With a little planning, you can make sure everyone at your party enjoys refreshing drinks – alcoholic or not.
Let us help you
plan
an amazing
event!
Get a quote through the contact form or give us a call to learn more about our customisable cocktail packages.
Conclusion
If you're planning an outdoor party, hiring a bar is a great way to ensure your guests have plenty of drink options. But with so many mobile bar hire companies out there, how do you choose the right one for your event? We've put together a list of questions to ask any mobile bar hire company before booking them for your party. This will help ensure that you get the services and equipment you need at a price that fits your budget.