What Occasions Call For Mobile Bar Hire?
There are many occasions that may call for mobile bar hire. A private party or event that is held in a large home or outdoor space, for example, may not have enough room to accommodate a full-sized bar. Mobile bars can be set up easily in any location, and they come in a variety of sizes and styles to suit any event. Bars can also be hired for corporate events, product launches, conferences, and conventions.
Let us help you
plan
an amazing
event!
Get a quote through the contact form or give us a call to learn more about our customisable cocktail packages.
What Is The Purpose Of Mobile Bar Hire In London?
There are many different purposes for mobile bar hire in London. One of the most popular reasons is for private parties and events. This is because it can be more convenient and affordable to have a mobile bar at your event, rather than hiring a traditional brick-and-mortar establishment. Plus, it adds a unique touch that your guests will appreciate.
Another common purpose for mobile bar hire is for corporate events. This is because mobile bars are typically more flexible and accommodating than traditional bars, so they can better meet the needs of your event. Plus, having a mobile bar at your corporate event can be a great way to impress clients or business partners.
Most mobile bar services will include everything you need for your event, including staff, supplies, and insurance. This takes all of the hassles out of setting up and running your own bar and leaves you free to enjoy your party or gathering. Mobile bars can be hired for all kinds of events, from weddings to corporate functions, and they can be customized to suit your specific needs.
What Are Some Occasions Where You Might Need a Mobile Bar In Essex?
If you're looking for a mobile bar hire company that can provide you with top-quality service for any occasion, then look no further than a Mobile bar hire in Essex. We offer a range of different packages to suit your needs, and our team of experts will be on hand to help you choose the perfect one for your event.
Some of the most popular occasions where we are hired include weddings, birthday parties, corporate events, and christenings. However, we can also cater for other types of occasions too – so whatever it is that you have planned, we can help make it a success. If you're hosting an event and want to make sure your guests have plenty of alcoholic and non-alcoholic drink options available, then hiring a mobile bar is the perfect solution. Not only will this ensure that everyone can find something they like to drink, but it'll also save you from having to run back and forth to the kitchen or bar.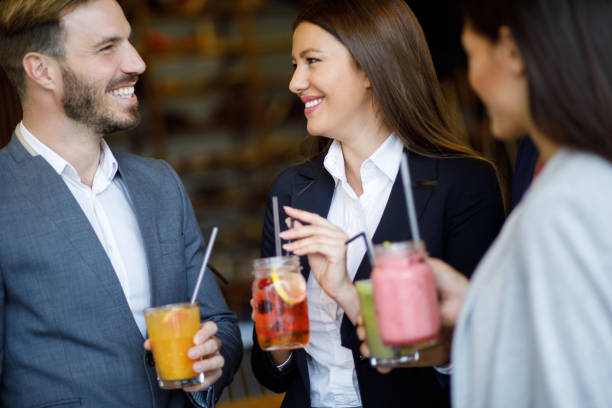 How Much Do You Usually Spend on Mobile Bar Hire in Sussex?
There really isn't a set answer to this question since the amount you spend on mobile bar hire in Sussex will depend on several factors. For example, the size of the event you're hosting and the number of guests you have will play a role in how much you end up spending. Similarly, the type of event you're hosting will also affect costs – a formal wedding reception will likely incur higher bar costs than a more low-key party or gathering.
Of course, another big factor that comes into play is your choice of mobile bar provider. There are plenty of companies out there offering different services and packages, so it's important to do your research and find one that fits both your budget and your needs.
Let us help you
plan
an amazing
event!
Get a quote through the contact form or give us a call to learn more about our customisable cocktail packages.
How Many People Can Mobile Bar Hire Services Accommodate?
How many people can mobile bar services accommodate? It really depends on the provider and the service that you choose. For example, our mobile bar hire in Birmingham can accommodate up to 500 people; however, it really varies. Some mobile bars are only meant for smaller events while others are meant for larger events. Typically, most mobile bars can accommodate at least 100-200 people; however, there are always exceptions to every rule.
When selecting a bar , it's important to consider the size and scope of your event. Make sure to ask questions about what is included in the bar package (e.g. professional bartenders, glassware, liquor, etc.), as well as any restrictions or limitations that may apply (e.g. age requirements). By asking these questions upfront, you can ensure that you choose the right bar company for your needs and that everyone at your event has a good time.
Is There a Minimum or Maximum Amount Of Time That a Mobile Bar Can Be Hired For?
There is a minimum and maximum amount of time that mobile bars can be hired for. The average minimum rental period for is four hours, whilst the average maximum rental period is eight hours. However, some companies may be willing to negotiate on these figures depending on the specific event or occasion. For example, if you are having a small party at home then you may only need to hire the bar for two or three hours.
Conversely, if you are hosting a large event such as a wedding bar reception, then you may need to hire the bar for longer in order to ensure that all your guests are served adequately. Ultimately, it is important to discuss your requirements with the mobile bar company in advance so there will be no problem with your events.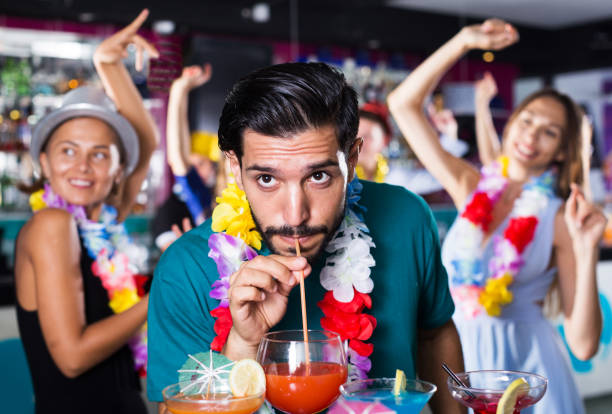 Are There Any Specific Types Of Mobile Bar Hire That Cater To Certain Events Or Themes?
There are many different types of mobile bars that cater to certain events or themes. For example, a company might offer a vintage-themed bar for weddings or a retro bar for birthday parties. Other companies might specialize in themed bars like pirates or glitz and glamour. And some companies even offer unique bars made from converted vehicles like buses or boats.
The possibilities are endless, so it's important to think about what kind of atmosphere you want to create and then find a mobile cocktail bar company that can help you achieve that look and feel. You should also consider the type of drinks you want your guests to enjoy. If you want something really special, then speak to the owners of the bar in Nottingham about their cocktail bar menu.
How Important Is Mobile Bar Hire To The Success Of Your Event?
Mobile bar is a great way to ensure that your guests have access to drinks during your event. By hiring a bar, you can rest assured that your guests will be able to get drinks without having to leave the event premises. This can be especially important if your event is taking place outdoors or in a location that is not near any bars or stores.
When choosing a mobile bar provider, it is important to make sure that the mobile bar companies have a good reputation and plenty of experience in providing bars for events. The company should also be able to provide a wide range of drinks, including both alcoholic and non-alcoholic options.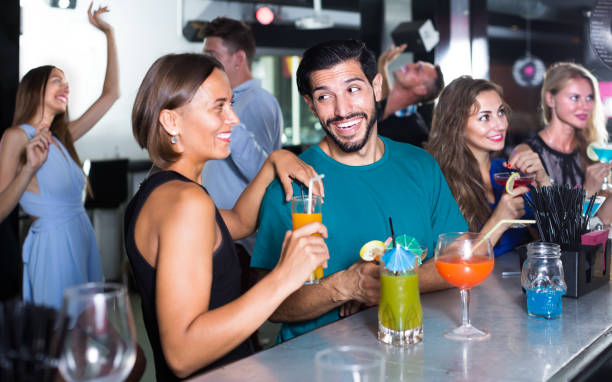 Where Can I Hire Mobile Bar Hire Near Me?
There are many ways to find mobile bar hire near you. One way is to search online directories such as Yelp or Google Maps. Another way is to ask friends or family if they know of any businesses that offer mobile bar hire.
You can always check with your local chamber of commerce or business association to see if they have any recommendations for businesses that offer bar hire near me. All of these methods should help you find a few different options for businesses that offer bar hire so that you can compare prices and services.
Let us help you
plan
an amazing
event!
Get a quote through the contact form or give us a call to learn more about our customisable cocktail packages.
Conclusion
Whether you're celebrating a birthday, hosting a corporate event, or just need some help getting your party started, a bar company can be the perfect solution for you. With so many different types of cocktail bars to choose from and an extensive range of services available, you can be sure that your guests will have a great time. And if you're not sure where to start or what type of bar would be best for your occasion, don't worry – our team is more than happy to recommend the perfect bar hire for your needs.