What Services Do Wedding Mobile Bar Hire Companies Offer?
Wedding mobile bar hire companies typically offer a wide range of services, from providing a full bar service to just supplying the alcohol. They can also provide glasses, ice, mixers, and other supplies. In addition, many wedding mobile bar hire companies to offer professional bartenders and staff who will take care of everything for you so that you can relax and enjoy your special day.
Let us help you
plan
an amazing
event!
Get a quote through the contact form or give us a call to learn more about our customisable cocktail packages.
How Much Do Wedding Mobile Bar Hire Companies Usually Charge in the UK?
Prices for wedding mobile bar hire can vary significantly depending on a range of factors. These include the size and location of your corporate event, the type of service you require, and the specific company you use. Of course, prices at the lower end of this range will typically only cover basics like the bar itself and staff to serve drinks. For a more comprehensive service that includes things like glassware, mixers, and even bartending services.
For example, if you want to hire a mobile bar in London specifically for your wedding reception then you can expect to pay a little bit more than if you were just to hire glasses and drinks from a company. Additionally, some companies may charge extra for delivery or set-up fees, so it's always best to ask before making a booking for event specialists.
Who is Responsible For Setting up and Cleaning up The Wedding Mobile Bar?
There are many factors to consider when hiring a mobile bar in Essex for your wedding. First, you need to decide who will be responsible for setting up and cleaning the bar. Fortunately, most mobile bars will offer this service for an additional fee. However, it is still important to ask about this upfront so there are no surprises later on.
Once you have decided who will be taking care of the bar, the next step is to select the type of beverage service you would like. There are many different bar hire options available, from beer and wine-only bars to full-service bars that offer mixed drinks and cocktails. Depending on your budget and the preference of your guests, you can select the perfect option for your big day.
Setting up the mobile bar shouldn't take too long. After all, it's not like you're building an entire structure from scratch! Most companies should be able to get the bar set up within an hour or two depending on its size and complexity. As for cleaning up, again, this is typically something that the mobile bar company will handle.
What Kind of Drinks Do Mobile Cocktail Bar Hire Serve?
When you hire a mobile cocktail bar in Sussex, you can expect them to serve their own drinks that term customers request. This means that the list of drinks they have will be vast and that they will always be able to intrigue cocktail guests. The average person does not know how to make a Bramble, for instance. Mobile bars have loads of bottle service so if you have something specific in mind, just let your bartender know.
If you want something based on a certain spirit, but aren't sure what it is called, don't hesitate to ask for help. The bartenders at mobile bars are true professionals and are passionate about their work- playing with flavors to create new combinations is practically second nature to them.
Whether you're having a sophisticated soiree or a rowdy party, we have the perfect bar menu for your event. We've got all the classics like Margaritas, Daiquiris, Pina Coladas, and Mojitos, as well as our own signature cocktails. If you're looking for something a little different, we can also do customized drinks to suit your taste.
Are There Any Other Services That Come With Hiring a Wedding Mobile Bar?
There are other services that come with hiring a wedding mobile bar. For example, many mobile bars will include bartenders and bar staff who are experienced in handling weddings. This can be a great help if you're not sure how to set up your own bar or don't want to deal with the hassle of finding someone to do it for you.
Additionally, most mobile bar hire in Birmingham will have a wide selection of drinks available, so you can find something to please everyone at your wedding. And finally, many mobile bars offer packages that can save you money on your total bill. So if you're looking to hire a mobile bar for your wedding, be sure to ask about all the available services and options.
Another common service that mobile bars offer is glassware rental. This can be extremely helpful if you're having a large wedding and don't want to have to worry about washing hundreds of glasses afterward. Again, it's important to check with the company for more mobile bar pieces of information.
Are There Any Restrictions on What Drinks Mobile Bar Hire Companies Can Provide For Weddings?
There are a few restrictions when it comes to what mobile bar companies can provide for weddings. For example, most companies will only serve beer and wine. This is because hard alcohol requires a special license in order to be sold and served legally.
Additionally, many mobile bar companies will not serve shots or mixed drinks as these are also typically regulated by the state. In terms of specific brands or types of alcohol, most companies will be able to accommodate requests but it is always best to check ahead of time to be sure. Lastly, many mobile bar hire in Oxford will have a minimum spend that they require in order to book their services.
Let us help you
plan
an amazing
event!
Get a quote through the contact form or give us a call to learn more about our customisable cocktail packages.
Who Do You Think Offers The Best Wedding Mobile Bar Hire?
There are many mobile bar hire companies out there, but not all of them offer the same level of quality and service. If you're looking for a reputable company that will provide you with top-notch services, then I would recommend contacting Cocktails Bar and Events.
They offer a wide range of services, from cocktails and drinks to champagne and buffet menus. They also have a wide selection of drinks to choose from, so you're sure to find something that suits your taste. Plus, their prices are very competitive, so you'll be able to stick to your budget without compromising on quality.
I would recommend contacting Nottingham Mobile Bar Hire. They offer a wide range of services, from free consultations to bartenders who are trained in mixology. They also have a wide selection of drinks.
What Do You Think is the Biggest Advantage of Using a Wedding Mobile Bar Hire Services?
One of the biggest advantages of using a wedding mobile bar service is that you can save money on your bar bill. With a mobile bar, you only pay for the drinks that are served, so you don't have to worry about paying for unused bottles or kegs. This can be a huge saving, especially if you have a large wedding.
Another advantage of using a mobile bar hire in Surrey is that you can customize your drink selection. You can choose from a wide variety of beers, wines, and liquors, and you can even choose specific brands if you want. This gives you more control over your wedding bar and allows you to create the perfect drink selection for your event.
The best way to ensure you get the most out of your wedding mobile bar is to provide as much information as possible about your requirements when you first contact the company. This will help them to personalize their service and create a drinks menu that perfectly matches your needs and budget. Be sure to also have a final meeting with the team from the mobile bar service before your big day, so that you can go over all the details and make any final arrangements. This will help ensure that event runs smoothly.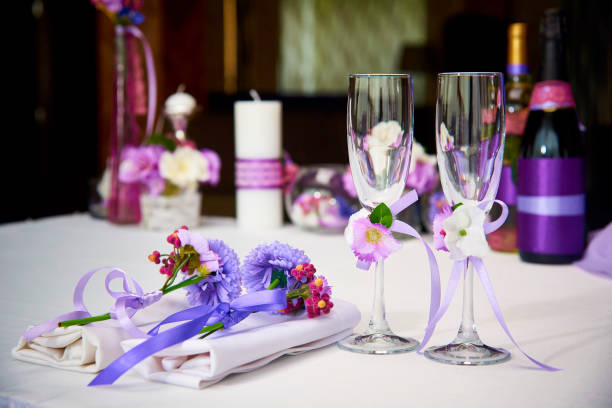 How To Hire Reputable Mobile Bar For Weddings?
There are a few key things to look for when hiring a mobile bar for your wedding. First, consider the size of the mobile bar and what kind of corporate events they typically cater to. If you're hosting a large wedding with 500 guests, you'll want to make sure the mobile bar has enough staffing and supplies to accommodate everyone.
Second, check out reviews from past clients to get an idea of the quality of service you can expect. And finally, ask for a list of references so you can speak with other couples who have used their services. By doing your research upfront, you'll be able to find a reputable mobile bar near you that will make your wedding reception truly incredible.
Let us help you
plan
an amazing
event!
Get a quote through the contact form or give us a call to learn more about our customisable cocktail packages.
Conclusion
If you're looking for a mobile bar hire company for your wedding, be sure to keep the following in mind. Firstly, different companies offer different services so it's important to find one that can provide everything you need. Secondly, most companies charge around the same price so there's no need to haggle. Thirdly, always check reviews before booking and make sure you understand what is included in the bar package. Finally, think about what advantages using a mobile bar hire service will have on your big day.