What Type of Drinks Do Mobile Bar Hire Services Offer?
If you're looking for mobile bar hire services, then you can expect to find a variety of different drink options available. This can include anything from alcoholic beverages like beer, wine, and spirits, to non-alcoholic beverages like soft drinks, juices, and even smoothies. Of course, the exact selection of drinks offered will vary from one mobile bar hire services to another, so it's always a good idea to enquire in advance to make sure they have what you're looking for.
Let us help you
plan
an amazing
event!
Get a quote through the contact form or give us a call to learn more about our customisable cocktail packages.
How Extensive is The Selection of Drinks That Mobile Bar Hire in London Offers?
There is a variety of mobile bar hire in London that offer extensive drink menus. Whether you're looking for a classic cocktail or something more unique, there's bound to be a company that can cater to your needs. Here are just some of the many options available:
Cocktail Bars: For those who crave variety, many mobile bar hire companies to offer extensive cocktail menus with classics like Margaritas and Martinis, as well as creative concoctions. If you have specific requests, most companies can accommodate them.
Wine Bars: While not as common, there are also a few mobile wine bars in London that can provide everything from red and white wine to Champagne and sparkling wine.
Our experienced team will work with you to create a custom drink menu that meets your needs and exceeds your expectations. We offer a wide range of cocktails, from classics like martinis and mojitos to contemporary favorites like espresso martinis and cosmopolitans. Our professional bartenders are skilled in mixology and can create any cocktail you desire.
Can I Choose My Own Drinks or Do I Have To Use The Mobile Bar Hire Beverages?
You can choose your own drinks, but you may be limited by the types of drinks that the mobile bar hire company offers. Most mobile bars hire companies will have a range of drinks that they offer as part of their package, and you may not be able to choose specific brands or types of drinks. However, most companies will be happy to work with you to accommodate specific requests, within reason.
If you have a particular drink in mind that you would like to include in your event, it's best to discuss this with the mobile bar hire company before booking. They may be able to arrange for this drink to be available on the night, or they may recommend an alternative that is within their range. No matter what the special occasion may be, Mobile Bar Hire in Essex has the perfect drink for you. We offer our services for all types of events, including weddings, corporate events, and birthday parties. So if you're looking for a mobile bar that can provide you with a wide range of drink options, look no further than Mobile Bar Hire in Essex.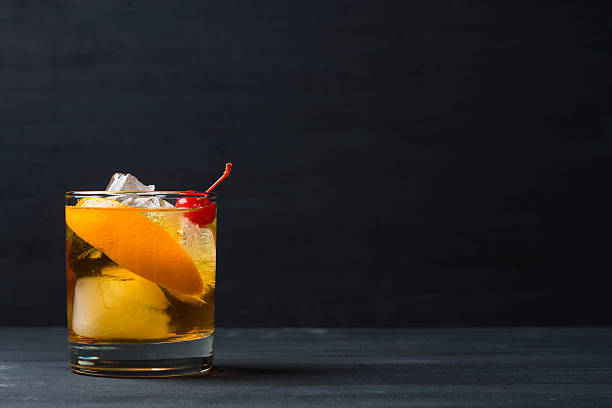 Do I Have To Provide a Drinks List To The Mobile Bar Hire Company?
You are not obligated to provide a drinks list to the mobile bar hire in Sussex, but it is recommended in order to ensure that all of your guests' needs are met. The mobile bar hire company can provide a wide variety of alcoholic and non-alcoholic beverages, so you can rest assured that everyone will find something they enjoy. If you have any specific requests or want to offer some guidance, let the mobile bar hire company know and they will be more than happy to accommodate.
Additionally, if you are hosting a large event and would like to have alcoholic beverages served, you will need to provide a list of drinks that you would like the company to serve. This list must include the name and brand of the drink, as well as the quantity that you would like served. Failure to provide this information in advance could result in your event not having any alcoholic beverages available.
What's The Minimum Spend Requirement For Mobile Bar Hire Services in Birmingham?
Assuming you're referring to the minimum spend required to hire a mobile bar in Birmingham, UK, it will depend on a few different factors. The first is the size of the event – smaller events will usually have a lower minimum spend than larger ones. Secondly, it will depend on the type of mobile bar you're looking to hire.
A basic mobile bar with no frills is likely to have a lower minimum spend than one that offers premium cocktails or other drink options. Finally, it will also depend on the company you're hiring from – some companies will have higher or lower minimum spending than others.
When considering mobile bars, it's also important to think about what kind of drinks you'll want to serve. If you have limited space or are serving alcoholic beverages, you may need to get a license from the city council. You can also expect to pay higher prices for premium brands.
Let us help you
plan
an amazing
event!
Get a quote through the contact form or give us a call to learn more about our customisable cocktail packages.
How Will I Know If The Mobile Bar Hire In Oxford Has Licence To Serve Alcohol?
One way to ensure that the mobile bar hire in Oxford city has a license to serve alcohol is by searching for their business name on the local government website. This will give you their registered trade name and address. You can then contact the local authority licensing department to enquire about the alcohol license status. Another way to find out is by asking to see their alcohol license when you speak with them about arranging bar hire for your event.
The important thing is not to rely on the mobile bartenders themselves to know if they are legally allowed to serve alcohol as this could lead to problems at your event if they are serving unlicensed drinks. If in doubt, always check with the relevant authorities before hiring any external suppliers for your function.
Do Mobile Bar Hire In Nottingham Provide Soft Drinks And Water To Guests?
The short answer is yes, mobile bar hire companies in Nottingham typically offer a selection of soft drinks and water for guests. This is usually included in the overall bar package price. However, it is always best to check with your specific provider to see what exactly is included in their services.
Mobile bars can be a great addition to any party or event, providing a wide selection of drinks for guests to enjoy. If you're planning an event in Nottingham, then be sure to check out the mobile bar options available. You'll find that most providers offer a great selection of soft drinks and water, making sure that your guests stay hydrated throughout the night.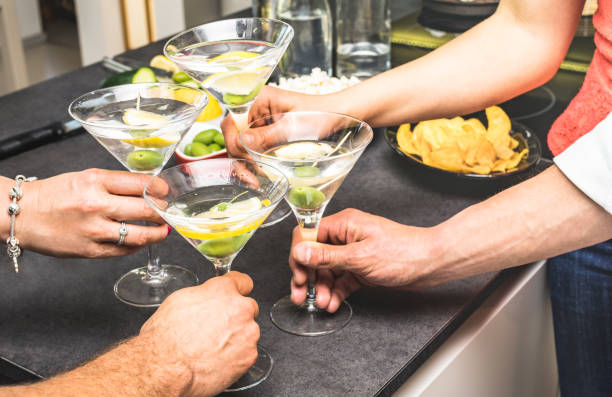 Are All Mobile Bar Hire Companies The Same?
All mobile bar hire companies are not the same. In fact, there can be quite a bit of variation from one company to the next. Some factors that affect pricing include the type of mobile bars available, the number of bartenders provided, and whether or not extras like drink packages or bar games are included.
Surrey is a great place to look for mobile bar companies, as several reputable businesses in the area can cater to your specific needs. Do some research and get quotes from a few different companies before making your final decision.
One thing to look out for is whether the company has experienced staff. You want to make sure that your event runs smoothly, and that means having bartenders who know how to mix drinks and deal with any problems that might arise. Good mobile bar hire in Surrey will have staff who are qualified and experienced in dealing with customers and providing high-quality bar service.
Do Mobile Bar Hire Have Any Restrictions Depending on The Events They Cater?
There are no restrictions on the type of event that a mobile bar hire near you or anywhere in LONDON. However, each company will have its own specific terms and conditions that need to be adhered to. It is always important to read these conditions before signing any contract, as they will outline things such as how much notice needs to be given before an event and what type of drinks can be served.
Most mobile bar hires will have a broad range of drinks available, from soft drinks and cocktails to beers and wines. However, it is always worth checking with the individual company to see if they have any specific requests or restrictions. For example, some bar companies may not allow shots or champagne flutes to be served.
Let us help you
plan
an amazing
event!
Get a quote through the contact form or give us a call to learn more about our customisable cocktail packages.
Conclusion
If you're looking for a mobile bar hire service that can offer you an extensive selection of drinks, from cocktails and champagnes to beers and soft drinks, then get in touch with one of the many reputable companies across the UK. You don't have to provide a drinks list – most mobile bar hire companies will be happy to work with you on your requirements – and there is usually no minimum spend requirement either.
Just make sure you check that the company has the necessary license to serve alcohol at your event and that they will provide soft drinks and water as well. Remember that not all mobile cocktail bar companies are created equal, so do your research before making a decision.