Why is Mobile Bar Hire Suitable for All Industries?
Using a mobile bar hire for your event can be a great way to add convenience and style all at once. Mobile bars come in all shapes and sizes, so you can find one that perfectly suits your needs. They're also easy to set up and take down, so you don't have to worry about any stressful logistics. Plus, having a mobile bar at your event can make it more fun and relax for your guests.
Let us help you
plan
an amazing
event!
Get a quote through the contact form or give us a call to learn more about our customisable cocktail packages.
How to Book and Hire a Mobile Bar in London?
When looking to book and hire a mobile bar in London, you should keep a few things in mind. First, decide what kind of atmosphere you want for your event. A country-themed party will likely require a different type of bar than a more formal affair. Second, take into account the size of your event and how many guests you expect to attend. This will help determine how big of a mobile bar you need to hire.
Third, think about what type of beverages you would like to serve at your event. A mobile bar can be outfitted to serve anything from beer and wine to mixed drinks and cocktails. Fourth, consider any special features or services that you may want from your mobile bar provider.
Once you have these basics figured out, start researching mobile bar hire companies in London. Be sure to read reviews and compare pricing before making a final decision. Keep in mind that the cost of hiring a mobile bar can vary depending on the type of own drinks you choose, the number of bar staff members required, and other factors. By following these tips, you should be able to find and book the perfect mobile bar hire in London that fits what you need.
What Are The Functionality of Mobile Bar For Hire in Essex?
A mobile bar hire in Essex can provide drinks for a variety of events, such as weddings, private parties, and corporate events. They typically have a wide selection of alcoholic and non-alcoholic drinks to choose from, and can also work with you to create a custom drink menu for your event.
A mobile bar hire can be especially helpful if your event is taking place outdoors or in a location where there is no accessible kitchen or bar. They will bring all the necessary supplies and equipment to set up a fully functional bar at your event, so you can relax and enjoy the celebration without having to worry about drinks packages.
When you hire a mobile bar, you can choose from a variety of different styles and sizes to fit your needs. You can also select the drinks that you want to be served. Most mobile bars come stocked with a wide variety of beers, wines, liquors, and cocktails. This makes it easy to find something for everyone at your event.
How To Raise The Bar On Your Party With Mobile Bar Hire Services in Sussex?
Options for mobile bar hire in Sussex are available to help make your party the talk of the town. Services include bartenders, glassware, and even ice sculptures to decorate your event. You can have a clean and classic look with black and white furniture or go for a more festive feel with colored decorations.
Consider adding some live music to get your guests moving and shaking on the dance floor – a great way to raise the energy at your party! Be sure to ask about special promotions and discounts that may be available when you book mobile bar hire services in Sussex. By researching bar hire options ahead of time, you can be sure to find the perfect match for your party's needs and budget.
When choosing a mobile bar hire service, it's important to consider what type of event you're hosting. If it's a casual gathering, you'll probably want something less formal than if you're hosting a corporate event, for example. Once you know what type of event you're hosting, you can start looking at different companies and comparing their services by searching for event specialists.
What Mobile Cocktail Bar Hire Near Me Do Quick Set Up?
If you're looking for a mobile bar hire company that can set up quickly and provide a great selection of drinks, then look no further than our team at Mobile Bar Hire Birmingham. We offer a range of bar packages to suit your needs, and we can even provide bartenders and staff to help serve your guests.
When you are in search of a mobile bar hire in Birmingham, look for one that does a quick setup. This will save you time and hassle when it comes to getting your party started. Also, be sure to ask about specials or deals that the company may be running. You may be able to get a lower rate if you book in advance or bundle your services.
Here at the mobile bar in Birmingham, we know how important it is to get your party started off on the right foot. That's why our team of professionals works quickly and efficiently to get your bar set up so you can start enjoying yourself as soon as possible.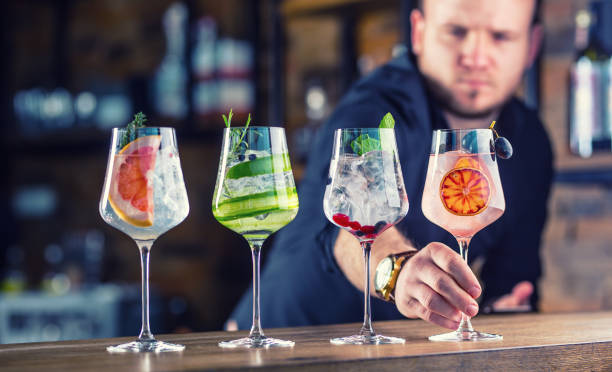 What Licenses Do I Need for a Mobile Cocktail Bar Hire in Oxford?
There are a few licenses you'll need in order to operate a mobile cocktail bar in Oxford – primarily, you'll need an alcohol license from the local authority. This can be applied by your local environmental health department. If you're serving food as well as drinks, you'll also need a food hygiene certificate. And finally, you'll need public liability insurance to protect yourself and your business in case of any accidents or incidents. You will also need a public liability insurance policy, as you will be responsible for any accidents or injuries that occur on your premises. Your insurance company should be able to provide you with an appropriate policy.
Let us help you
plan
an amazing
event!
Get a quote through the contact form or give us a call to learn more about our customisable cocktail packages.
Why Do You Need To Check For The Prices of The Drinks on The Mobile Bar?
When considering hiring a mobile bar, it is important to inquire about the prices of the drinks. This will ensure that you are not surprised by any hidden costs and can budget accordingly. The prices of the drinks can vary depending on the type of bar and the event. For example, a wedding bar reception may have different drink prices than a corporate event.
Mobile bars hire In Nottingham can be a great addition to any event, providing guests with a convenient place to order drinks. However, before hiring a mobile bar, be sure to check the prices of the drinks so that you can budget accordingly. By doing so, you will avoid any unexpected surprises and can enjoy your event worry-free.
Can I Immediately Hire a Mobile Bar In Surrey?
You can absolutely hire a mobile bar in Surrey. There are tons of great companies that offer this service, so you're sure to find one that suits your needs. Just make sure to do your research and book in advance so that event runs smoothly on the day of your event.
Now, as for what kind of events are best suited for a mobile bar, there are really no limits! Birthday parties, weddings, corporate functions, and office parties – they're all great occasions to hire a mobile bar. Just think about how much fun your guests will have when they can make their own custom cocktails or try something new from the bar's menu.
How Can Cocktails and Bar Events Mobile Bar Hire Services Make Your Event More Special?
If you're looking for a way to make your next event more special, hiring a mobile bar could be the perfect solution. Mobile bars are becoming increasingly popular for all types of events, from weddings to corporate functions. Here's what you need to know about hiring a mobile bar for your next event.
There are plenty of reasons to hire a mobile bar hire near you for your next event. For one, it can add a touch of elegance and sophistication. Mobile bars also come in handy if you're hosting an event in an unusual or difficult-to-access location. And if you're worried about running out of drinks, a mobile bar can help with that too. Mobile bar service can bring a touch of luxury to your event and help to make it more special. They'll provide everything you need, from glasses and ice to cocktail recipes and bartenders. So if you're looking for a way to add a bit of glamour to your event, hiring a mobile bar service is the perfect solution.
Let us help you
plan
an amazing
event!
Get a quote through the contact form or give us a call to learn more about our customisable cocktail packages.
Conclusion
If you're looking for a mobile bar hire, we have the perfect solution for your needs. Our mobile bars are available for events of all types and sizes, and our team can provide everything you need to make your event a success. We offer a variety of great services that will make your event more special, including cocktail-making classes and bar hire packages.