Why Use Mobile Bar Hire For Your Next Big Event?
There are plenty of reasons to hire a mobile bar for your next big event! Mobile bars are convenient, they offer a wide variety of beverage options, and they can help to create a more fun and festive atmosphere.
Mobile bars are becoming increasingly popular categories for all types of events, from weddings to birthday parties to corporate functions. One of the biggest advantages of hiring a mobile bar is convenience – .you won't have to worry about lugging drinks around or setting up your own bar area. Simply choose a location for the bar and let the professionals handle everything else.
Another great benefit of hiring a mobile bar is the wide range of beverage options that they can provide. Whether you're looking for classic cocktails or something more unique drinks.
Let us help you
plan
an amazing
event!
Get a quote through the contact form or give us a call to learn more about our customisable cocktail packages.
How Does Mobile Bar Hire Make Your Event Stand Out?
Mobile bar hire can really make your event stand out! Whether you're looking to add a touch of class to a formal gathering or liven things up at a party, a mobile bar can really help set the tone and create an unforgettable atmosphere. Here are just a few ways that mobile bar hire can make your corporate event stand out:
Add that touch of class: A mobile bar can help add a touch of luxury and sophistication to any event. If you're hosting a corporate function or formal gathering, adding a mobile bar can really help impress your guests and make them feel special.
Create an atmospheric party: A mobile bar is a perfect way to create an atmospherically lively party atmosphere.
A well-stocked and beautifully presented mobile bar can really make your event stand out from the rest. It provides a focal point for guests to gather around and can add an extra bit of glamour and sophistication to your celebration. Not to mention, it's a great way to keep your own drinks topped up throughout the night!
When choosing a mobile bar hire company, be sure to do your research. Look for a company that has a wide range of drinks on offer, as well as beautiful glassware and serving ware. The bar staff should be professional and knowledgeable about drink pairings and cocktail creation, so they can help guests choose the perfect drink to suit their taste.
What Other Options does Mobile Bar Hire Provide?
Other than the traditional mobile bar hire in Essex, there are many other options that you can consider for your event. Below are some of the popular choices:
Hire a caricaturist to make unique drawings of your guests as they enjoy their drinks at the bar. This is a great way to add some fun and excitement to your event.
Have a photo booth set up near the bars so that guests can take photos with friends and family. This is a great way to create memories that will last long after the event is over.
Transform the mobile bar into a Chocolate Fountain! This is perfect for those with sweet tooths and is sure to be a hit with all your guests.
Can I Design My Own Mobile Cocktail Bar?
Yes, you can design your own mobile cocktail bar. Mobile cocktail bar hire companies usually have a range of options for you to choose from, so you can tailor the service to your specific event. Alternatively, if you have your own bartending staff, they can help you create a custom menu and set up the physical space to match your vision. But before embarking on this project, there are a few things you should keep in mind.
First, consider what kind of event or experience you want your guests to have. seated dinner private parties? standing reception? Something more fluid and interactive like a roaming carnival? This will affect how much space you'll need as well as define what kind of glassware, ice requirements and more.
Once you've decided on these details, it's time to start searching for mobile cocktail bars in your area. To find the best deals, it's worth checking out online directories and comparing quotes from different mobile bar companies.
What To Consider in Hiring Mobile Bar?
When looking for mobile bar hire, it is important to consider the capacity of the bar, what type of drinks you would like served, and if there are any special requirements you may have.
It is also important to consider the price of the mobile bar hire and how much it will cost to have your desired drinks served. Some mobile bar companies may include staffing and glassware in their prices, while others will charge an additional fee.
Be sure to ask any questions you have about the mobile bar hire before making a decision. This includes specifying what type of drinks will be served and confirming that all necessary licensing and permits are in place.
What Kind of Packages Do Cocktails and Bar Events Mobile Bar Hire in Oxford Offer?
We can offer a range of mobile bar hire to suit your event, whether it is a small gathering or a large-scale celebration. Our cocktail bar hire services are perfect for any special occasion, and we can provide everything you need to make your event a success.
Our mobile bar hire in Oxford offers great value for money, and we have a range of bar packages to choose from. We can provide all the equipment you need for your event, including glasses, shakers, mixers, and more.
We also have a range of cocktails available to choose from, so you can tailor your event to suit your own tastes. Contact us today for more information on our mobile bar hire services.
What Bar Options Do Cocktails and Bar Events Mobile Bar For Hire Offer?
A mobile bar for hire can offer a variety of different bar options for cocktails and bar events. They can provide a full bar, complete with all the fixings, or they can provide a smaller selection of drinks. It all depends on your specific needs and wants. If you're looking to throw an intimate gathering, then you might not need a full-blown bar.
On the other hand, if you're hosting a large party or event, then you'll definitely want to consider hiring a mobile bar. They can make life much easier for you and your guests, and they'll ensure that everyone has a great time. Cocktail options include anything from amazing cocktails to more innovative drinks.
Once you've decided on the type of bar you want, take a look at the different options that these businesses offer. Some mobile bars come with everything included, such as glassware, mixers, sparkling wine, and liquor, while others may just provide professional bartenders and let you supply your own alcohol. It's important to ask about what is included in the price of renting a mobile bar so that there are no surprises later on.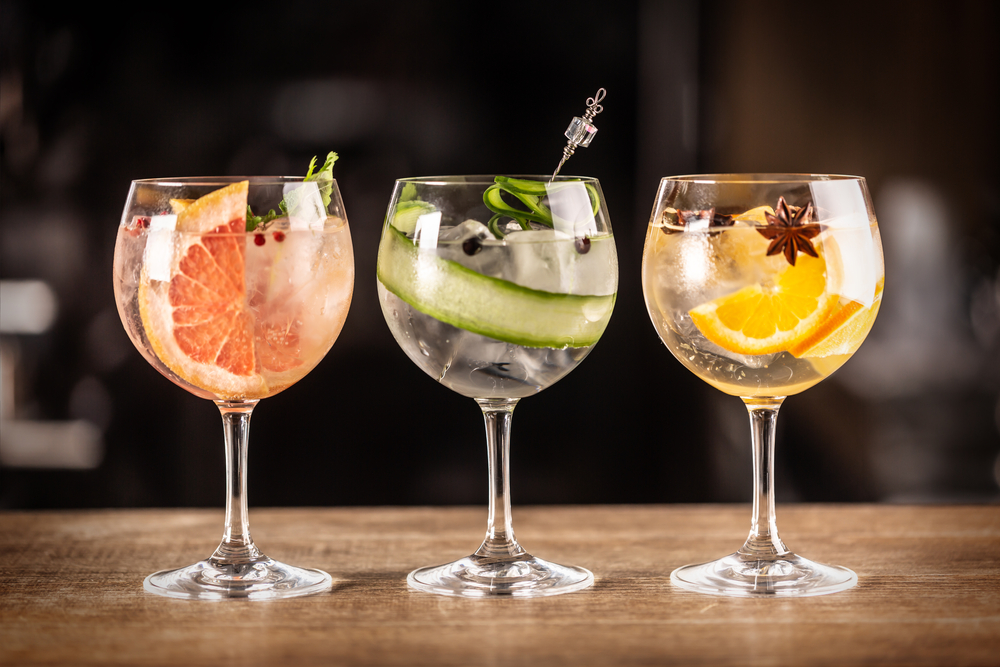 Can I Hire a Mobile Bar Anytime in Surrey?
You can hire a mobile bar for any event, big or small. Simply search for 'mobile bar hire' online and you'll find a variety of companies that offer this service.
When hiring a mobile bar, be sure to inquire about the types of drinks they have available. Most bar companies will have a wide range of alcoholic and non-alcoholic drinks to choose from, but it's always best to ask in advance just in case there's something specific you're looking for.
When choosing a mobile bar service, be sure to consider the type of beverages they offer, as well as the type of event you are hosting. Also, be sure to ask about any restrictions or requirements for using their services. For example, some mobile bar services may require that you use their bartenders or drinkware.
Also, be sure to ask about the price and what's included in the cost. Most companies will charge per person, so you'll need to know how many people will be drinking alcohol at your corporate events.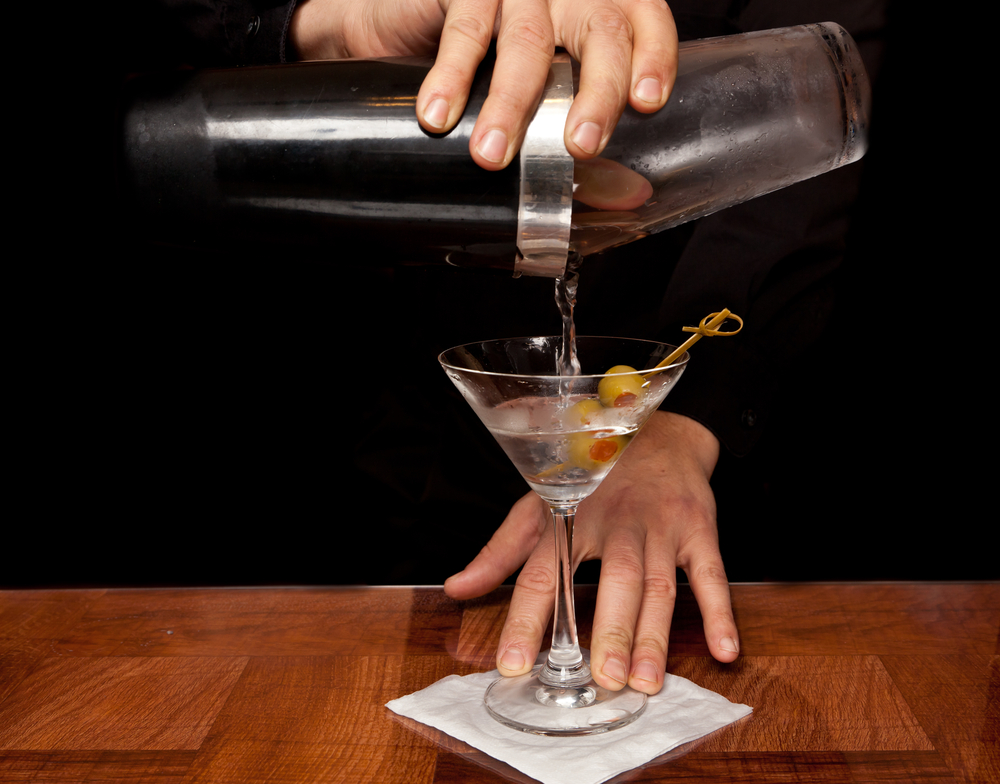 Why Choose Cocktails and Bar Events Mobile Cocktail Bar Hire?
As anyone who's been to a good party knows, cocktails can really make the event. They add an air of sophistication and can help guests to relax and have a good time. But who wants to spend the night playing bartender? That's where mobile cocktail bar hire comes in!
A mobile cocktail bar hire near you can make your party or event infinitely more enjoyable by taking care of all the bartending for you. And because they're professionals, you can be sure that your guests will enjoy delicious, expertly-made cocktails all night long. Just tell them what you're looking for and they'll take care of the rest.
Let us help you
plan
an amazing
event!
Get a quote through the contact form or give us a call to learn more about our customisable cocktail packages.
Conclusion
If you're looking to make your next event stand out, a mobile bar hire is the way to go. Not only will you have access to a wide variety of drinks and cocktails, but you'll also have the chance to design your own bar according to your specific needs.
Cocktails and Bar Events offers a range of packages that will suit any budget, so don't hesitate to get in touch today. We offer our services throughout the UK, so no matter where you are located, we can help make your event unforgettable.